Welcome to: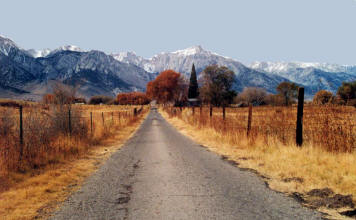 Enter The Site
Looking for our Trip Blog? Click here.
Looking for Virtual Tours West? Click here.
Copyright © 2011, BackRoadsWest.com
All rights reserved.

BackRoadsWest.com
A new kind of travel guide for the 21st Century. Join us as we take you on Virtual Tours down the back roads of the magnificant Southwest. Our innovative tour guides include maps, GPS, photo tours, geology, hiking, history, plants and animals. Our guides include Death Valley, Mojave National Preserve, Southern Utah and the south island of New Zealand.
Death Valley
Our Death Valley guide includes information on:
Aguereberry Point
Amargosa Borax Works
Amargosa Chaos
Amargosa Opera House
Amargosa River Gorge
Artist Drive
Ash Meadows
Ashford Mill
Badwater
Ballarat Ghost Town
Big Bell Mine
Bullfrog
Charcoal Kilns
China Ranch
Chloride Cliff
Chloride City
Clair Camp
Cottonwood Canyon
Dante's View
Darwin Falls
Death Valley Junction
Desolation Canyon
Devil's Golf Course
Echo Canyon
Fall Canyon
Furnace Creek
Golden Canyon
Goler Wash
Gower Gulch
Grimshaw Riparian Area
Grotto Canyon
Harmony Borax Works
Happy Canyon
Harrisburg
Hidden Valley
Hole in the Wall
Hunter Mountain
Ibex Springs
Inyo Mine
Jail Canyon
Jubilee Pass
Keane Wonder Mine
Lee Flat
Lippencott Lead Mine
Lippencott Road
Lookout
Lost Burro Mine
Marble Canyon
Modock Mine
Monarch Canyon
Moorehouse Talc Mine
Mosaic Canyon
Mushroom Rock
Mustard Canyon
Natural Bridge Canyon
Noonday Mine
Owl Hole Spring Road
Pleasant Canyon
Racetrack Valley
Ratcliffe Mine
Rhyolite
Salt Creek
Salt Creek Hills
Saratoga Springs
Scotty's Canyon
Scotty's Castle
Shoshone
Skidoo
Sperry Wash Route
Sperry Hills
Stretched-Pebble Canyon
Stovepipe Wells
Surprise Canyon
Teakettle Junction
Tecopa Area
Telescope Peak
Titus Canyon
Twenty Mule Team Canyon
Ubehebe Crater
Ubehebe Mine
Ventifact Ridge
Warm Spring
West Side Road
Wildrose
World Beater Mine
Zabriskie Point
Mojave National Preserve
Our Mojave National Preserve guide includes information on:
Afton Canyon
Aiken Cinder Mine
Amboy Crater
Caruthers Canyon
Cima Dome
Cinder Cones Field
Clark Mountains
Coliseum Mine
Copper World Mine
Cow Cove Petroglyphys
Evening Star Mine
Fort Piute
Fourth of July Canyon
Globe Mine Road
Hart
Hole-In-The-Wall
Kelso Depot
Kelso Dunes
Kingston Mountains
Kokoweef Caverns
Macedonia Canyon
Mesquite Mountains
Mitchell Caverns
Mojave Road
Mojave Trail
New York Mountains
Nipton
Old Ivanpah
Oro Fino Mine
Providence
Providence Mountains
Rock Springs
Turquoise Mountain
Valley Wells Smelter
Vanderbilt
Vulcan Mine
Zzyzx
Desert Studies Center
Soda Springs
Marl Springs