About Virtual Tours West
Virtual Tours West (VTW) was founded in 2010 by Cliff Bandringa. We combine the skills of photography, graphics, mapping, demographics, presentation development and a lot of computer software experience to create sensational Virtual Tours. VTW can develop Virtual Tours that will showcase all types of facilities, businesses and properties and produce them in a variety of mediums.
---
Our Background
We are able to produce such a complex and multi-faceted type of virtual tour because of our expertise and experience in many different areas.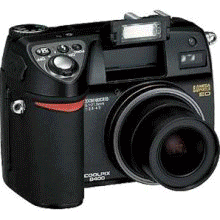 Our qualifications include:
Experience in all types of photography.
Expert knowledge of computer graphics.
Experience in creating and managing computer software.
Presentation development.
Development of website content and technical manuals.
Understanding GIS (mapping) technology and the ability to acquire the proper map data to include in your virtual tour.
Ability to acquire and disseminate the demographic data to include in your virtual tour.
Knowledge of marketing concepts and communication methods.
Ability to listen and understand your needs and translate that into the virtual tour you want.
Our experience comes from our years of hard work by developing "virtual tour guides" through our sister company BackRoadsWest.com. These guides reveal different places to go and enjoy that ordinary people wouldn't otherwise learn about by looking at a map or a tour book. By using multi-media technology, we are able to help people that are planning a trip to visit a destination "virtually" and giving them a better sense to what they can expect to see when they arrive.
---
Please Contact Us if we can answer any questions for you. We look forward to helping you market your location by creating one of our custom-designed virtual tours for you!