Travel Planning Blog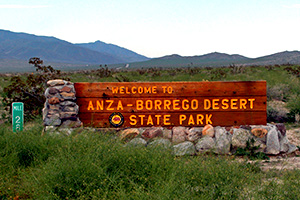 Tourist bureaus, chambers of commerce, park districts, etc., have a need to show potential visitors Virtual Tours of many places. Traditionally, this has been done by giving potential visitors travel planning brochures. This website blog is like an on-line travel planning brochure. However, because it's on-line, it does a whole lot more than what a brochure can do. The website also serves as a way for visitors browse through and watch multiple Virtual Tours showing what a region has to offer.
Anza-Borrego State Park covers a very large region in San Diego County, California. Not only does this blog allow visitors to look through all of the Virtual Tours showing what there is to see, each article in the blog explains details about each place. And, just like any other blog, visitors to the website can leave comments on their own experiences during their visit.
When you click on the button below, you will be taken to the Anza-Borrego Travel Planning Blog.
Back to a href="portfolio2.html">Portfolio