The Death Valley area has so much to offer – it's one of our favorites!  This Virtual Tour Guide  not only covers the vast area of Death Valley National Park itself but also includes some of the surrounding areas that are outside of the Park boundaries like Panamint Valley to the west and the Amargosa River Canyon to the east.  See our Overview Video Tour of Death Valley at the bottom of this page.
There is just so much to see and do:
World-class Geology
Abundance of old Mines
Breathtaking desert landscape
Hiking trails and 4WD roads of all levels
Ghost towns & their Wild West history
Unique desert Plants and Animals
Let our Virtual Tour Guide take you to the awe-inspiring Death Valley!
This comprehensive Virtual Tour Guide has:
Over 1500 color photographs
Over 150 detailed maps
22 Road Trips
30 Hikes
15 Points of Interest
Chapters on Geology, History, Plants and Animals
Purchase a Guide
Before purchasing the Death Valley guide, decide whether you would like a CD (own the guide) or a subscription (lasts 6 months).  Learn more about these two options on the Our Guides page.
 

CD Price:
$20.00

 

Flash Drive Price:
$24.00

Subscription Price:
$15.00
Picture of Death Valley CD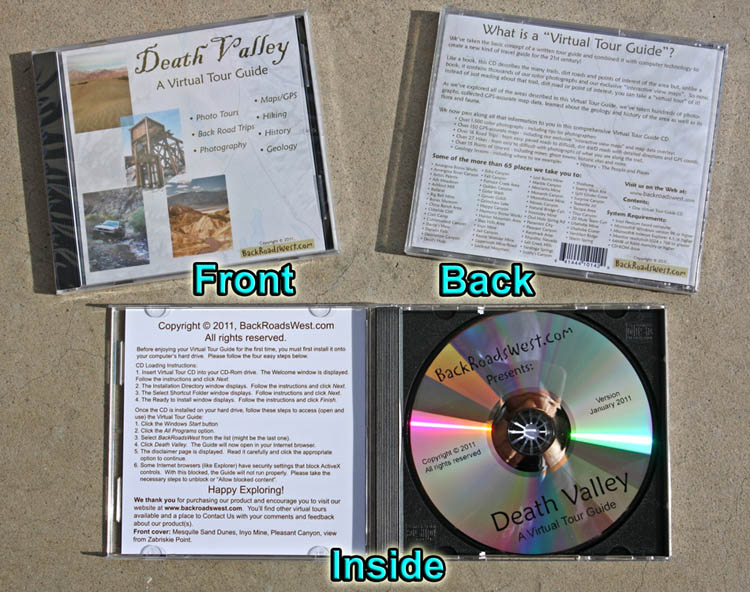 Places Covered in the Guide by Name: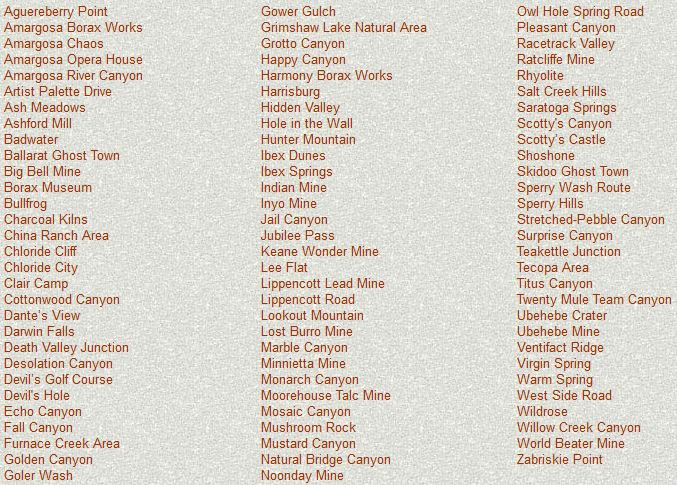 Overview Video of Death Valley