About Us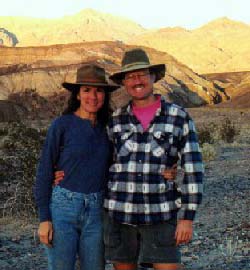 BackRoadsWest.com is the concept of Cliff and Ilene Bandringa. By profession, we are a computer programmer and a technical writer, respectively, but by nature we are outdoor explorers! As native Southern Californians, we have appreciated the spectacular natural beauty of the Southwest our entire lives. Since we've met, we have traveled together extensively through our "backyard" and have been collecting information and pictures as we go. This accumulated knowledge and substantial picture library is what we have put into the Virtual Guides we now offer.
Because each Guide is based on our own personal experience of an area, we wanted to give you a little bit of background about us. We consider ourselves "explorers" rather than "adventurers" and, to us, there is a significant difference. Someone once said that "an adventure is what happens to you when you didn't plan your trip well enough". Well, that's partially true and we've had our share of adventures but most have been weather related. We do lots of planning and research on an area before visiting it and that process is actually what led us to create these Guides.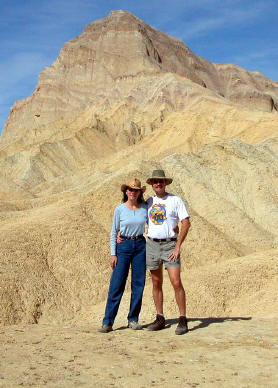 We consider ourselves "moderate" when it comes to 4WD roads or hiking trails. We drive an unmodified 1995 Toyota 4-Runner and we each hike carrying only a tripod, a camera and some water. We spend the night in a local hotel rather than camping simply because we prefer it. Our Guides do, however, provide camping information for those of you who do like to camp. Any rock-climbing we are faced with that requires more than our two hands and feet is a turn around point for us.
We are in our mid-40's and are physically active. Compared to most people our age, we are considered to be in slightly above-average physical condition. This information is good for you to know because we base the hiking difficulty chart in each Guide on our own experience. You will need to compare your level of fitness to our chart and will know after the first hike how closely they match. You may find that our levels are similar or you may need to adjust for your level one way or another.
We truly enjoy all the things we write about in our Guides and hope that our Guides will enhance your Back Roads West experience! Happy Exploring!